The Top Summer Music Festivals in Prague
14.6.2018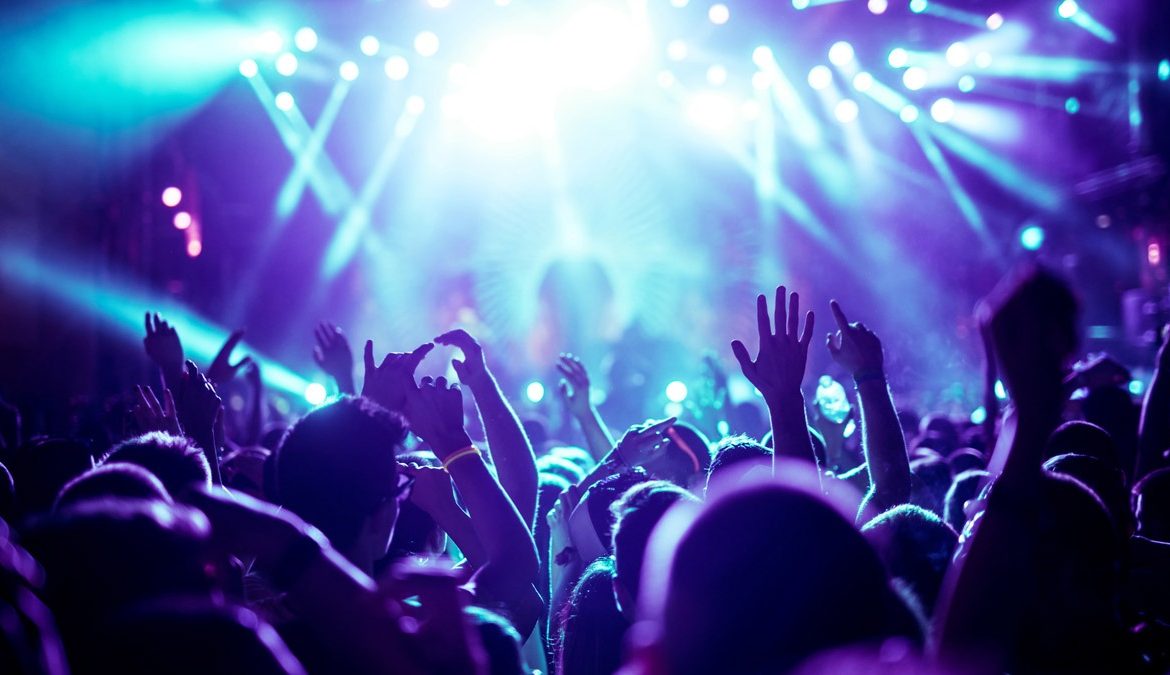 Photo: © iStock/bernardbodo
Prague may be known for its colourful culture and medieval architecture, but its burgeoning live music scene puts the city on the map for festivalgoers too. As the Czech capital's music offerings diversify, its reputation grows, attracting bigger crowds and better headline acts. Every summer the streets spark to life with music, whether that's world beats at Respect, rock at Metronome or dance at Let It Roll. Follow our guide to the top music festivals in Prague for a summer to remember.
Respect Festival
If you're looking for something meatier than chart-topping pop anthems, you're sure to find inspiration among the international artists due to headline at Respect Festival. Set in the gardens of the Prague Exhibition Grounds in Holešovice, the open-air celebration hosts two days of music from Africa, Europe and beyond. The Arabic beats of Israel's Dudu Tassa & The Kuwaitis rubs shoulders with bhangra from India's Barmer Boys, accompanied by percussion-heavy foot-tappers from Haitian Chouk Bwa, creating a satisfyingly eclectic mix of global flavours.
16th – 17th June 2018
Metronome Festival
Toting an impressive world-class line-up that counts Massive Attack, The Chemical Brothers and Bad Karma Boy as its headliners alongside home-grown talent Sexy Dancers and Tata Bojs, the multi-genre Metronome Festival is enjoying huge popularity despite only being in its third year. Shaping up to be Prague's biggest festival—last year's 7,500 head count is expected to double in 2018—Metronome in Prague's Exhibition Grounds has all the essential ingredients of a great day out: fantastic bands, ample space to relax between sets and watch the revellers roll by and, thanks to the Czech Republic's reliable weather, it's unlikely to turn into a mud bath.
22nd – 23rd June 2018
United Islands of Prague
Apart from offering an ideal excuse to explore Prague's Kampa, Střelecký and Slovanský islands, where the United Islands of Prague festival's main stages are set, this popular free event is as multi-genre and multinational as they come. Rock, pop, indie, electronic, folk, jazz and experimental; it's all on the menu this year, and the city festival proudly flies the flag for local artists, who feature prominently in their line-up alongside international headline acts such as German indie favourites Leoniden and Austrian rockers At Pavillion.
22nd – 23rd June 2018
Let it Roll Summer
Fans of electronica should plan their trip to Prague around the summer edition of Let It Roll. The lively festival presents three days of non-stop drum & bass, featuring many of the world's D&B heavyweights. Taking to the main stage are headliners Netsky, Andy C and Camo & Krooked, as well as Noisia and Wilkinson. Alongside the big names is a packed programme of rising talent from around the world. The site is just outside of Prague but there are shuttles from Prague Airport and the city centre.
2nd – 4th August 2018
Transmission
Extending festival season into the autumn, Transmission is the biggest dance music party in the city—the light shows alone are enough to wow. Add to that progressive dance and trance beats and a mass of special effects, and it promises to be a show that you won't forget. Paul van Dyk and Vini Vici will be taking the decks this year—best book your tickets well in advance as it looks as if it'll be a sell-out show.
27th October 2018