World-class ingredients, refined preparation and most importantly, great taste. Enjoy international favourites prepared by our Executive Chef, Vladimír Kovařič. Complete your delicious dish with cocktails, wine or Czech beer.
Meet our executive chef, Vladimír Kovařič
Chef Vladimir Kovaric brings you delicious cuisine from around the world. Fostering a true passion for fresh and local ingredients, Vladimir has a way of combining flavours to create new gastronomical experiences. From France and Switzerland to Germany and Kuwait, his experience around the world provides culinary expertise, where detail and presentation is utmost important. Dine at PAN83 Bar & Restaurant to discover his creations.
PAN83 Bar & Restaurant
For a light bite, business lunch or revitalizing coffee break, there's nowhere better than PAN83 Bar & Restaurant. The airy space serves a wide range of meals from soups, salads, sandwiches up to stylish dishes throughout the day, so is perfect for a quick stop. In the summer months, guests can take advantage of the warm weather on the sunny PAN83 Terrace – the perfect place to watch the world go by.
Opening hours
Daily from 08:00-00:00
(Last order from the food menu is possible by 10:00 pm / Late night snacks available from 10 pm to 11:30 pm)
PAN83 Bar & Restaurant is located on the ground floor in the lobby areas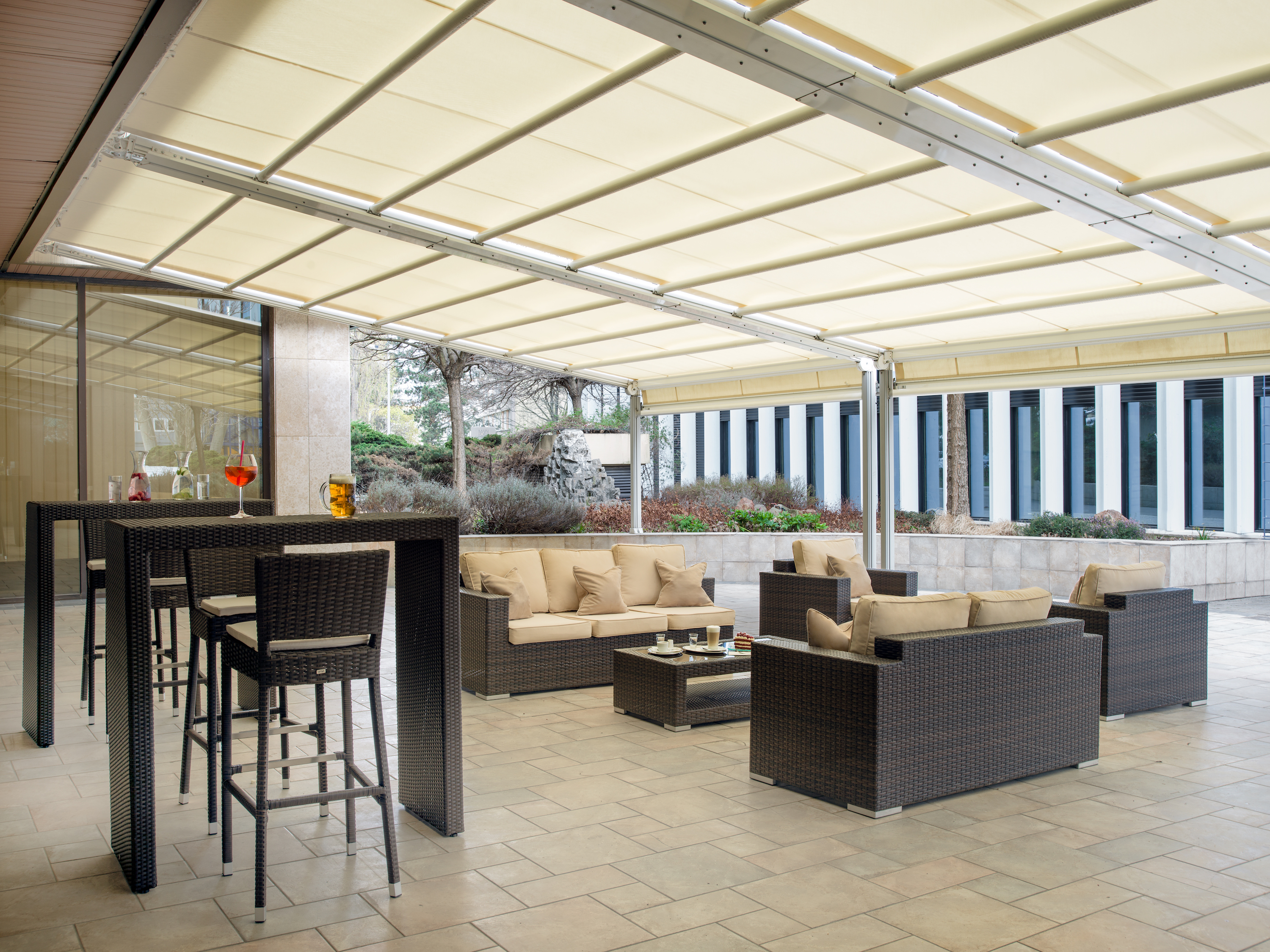 Buffet Breakfast
Opening hours
Monday – Sunday: 6:30 – 10:00 am

The buffet breakfast is served at restaurant on the first floor. Start the day right with a wide range of delicious dishes to suit every palette.
Coffee & Cake Deal
Don't miss our special offer in our PAN83. Coffee or tea with a succulent slice of cake for 145 CZK only!