The Most Spectacular Prague Church Concerts
31.10.2019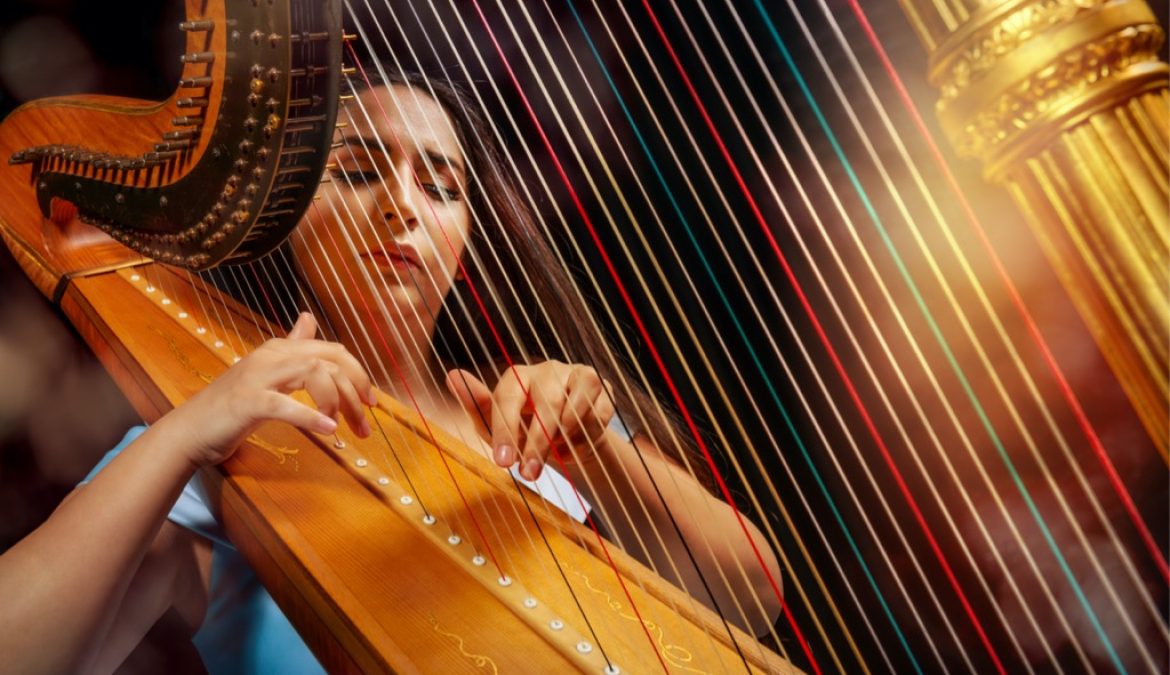 Professional female harpist during performance © syolacan/iStock
Prague is notoriously musical. From jazz and blues to rock and electronica, there´s plenty to beguile discering music lovers. However, it´s perhaps the classical genre that the city does best. Not only was Prague the birthplace of composer Antonín Dvořák, it was also where Mozart chose to premiere his celebrated opera Don Giovanni. These early seeds bloomed into a rich classical music scene that puts on a rich year-round programme. Some of the most atmospheric places to catch a sonata? The city´s cathedrals. Here are the best Prague church concerts in which to pull up a pew and listen in.
St Nicholas Church
With its grand, Baroque spires towering above the Old Town Square, St Nicholas Church is a definitive Prague landmark. Step inside to admire spectacular gilded frescoes and ornate stuccoed columns. It´s an aptly august setting for some of the loveliest Prague church concerts. Its programme delivers all the greats, from Bach to Paganini, with aplomb, with the acoustics producing an impressively sonorous timbre. Wrap up warm in winter – St Nicholas Church is heated, but those soaring ceilings aren´t exactly conducive to cosiness.
St Clements Cathedral
This architecturally important – and visually splendid – cathedral forms part of the historical complex Klementinum in the Old Town. A fine example of Baroque architecture and containing incredible stuccowork, sculptures and the original organ, the church also possesses excellent acoustics. Utilising this innate quality is a busy programme of popular chamber concerts, many of which focus on the Czech classic tradition. Crucially, the venue is heated during winter – if this doesn´t sound like a key concern, you´re yet to experience a Prague winter.
St Giles Church
With its nave daubed generously in gold and its immense 3,500-pipe organ creating some spectacular reverberations, classical concerts at Prague´s St Giles Church are as visually engaging as they are aurally. A favourite among locals and visitors alike, The Moldau – Czech for the Vltava – by Bohemian composer Bedřich Smetana features regularly on the programme.
St Francis Of Assisi Church
Consecrated in honour of St Francis of Assisi, the distinctive 40m-high dome cupola of St Francis of Assisi is an easily spottable landmark located on the Knight of the Cross Square. Inside it´s typically Baroque, featuring a fresco by V. V. Reiner and an altar painting by J. K. Liška. But what of its concerts? Actually, thanks to the unusual nave shape, the space has a unique sound profile, making a visit here well worth your while. The programme, which makes excellent use of the church´s recently restored 18th century organ, features music from Schubert, Bach and, of course, Dvořák. Oh, and every day, the concerts are heralded by a fanfare of trumpets on the church steps.
St Salvator Church
A visual delight marking the entrance to the Old Town, St Salvator Church is one of Prague´s early Baroque treasures. Inside, the splendour continues with cavernous aisles spooling beneath impossibly lofty ceilings. As far as Prague church concerts go, St Salvator Church´s two extraordinary restored organs give this venue the extra edge. That, and the fact that the seats are heated during winter.