Solo Travel in Prague: Five Reasons to Visit Alone
2.3.2018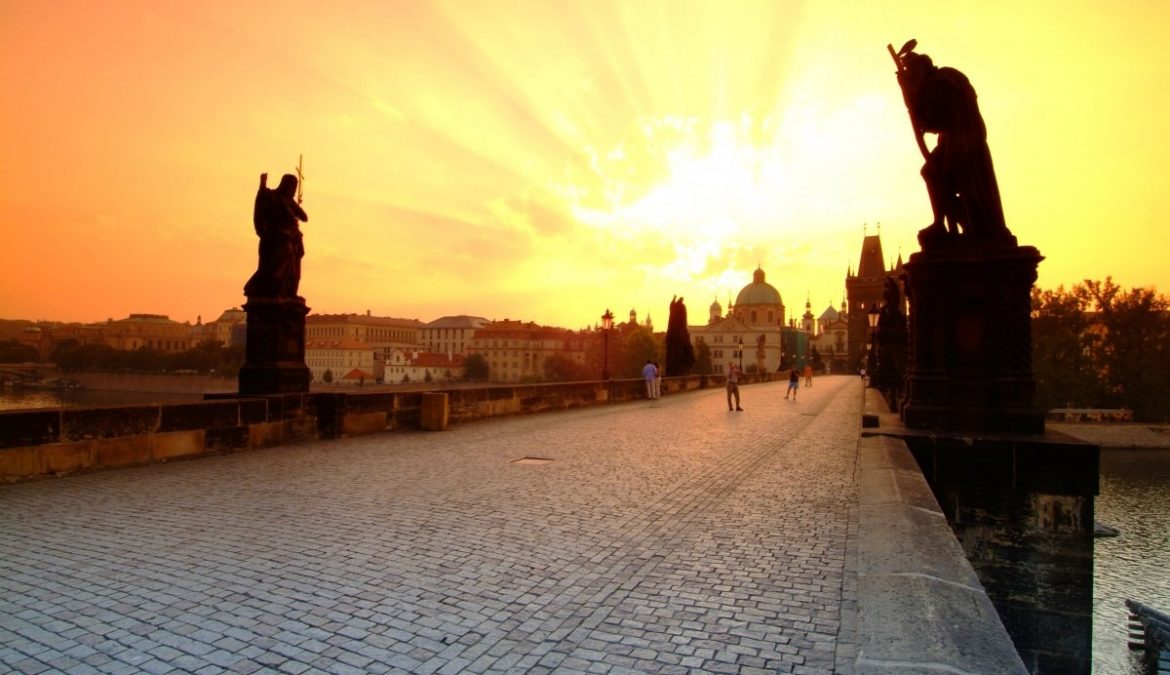 Prague may have been often referred to as a city for lovers in the past, but there are ample opportunities for solo travellers too. While touring in company has its obvious advantages, travelling alone is an entirely different experience that will allow you to immerse yourself more deeply into the fascinating Czech way of life. If you're planning an independent adventure,follow this guide to solo travel in Prague and discover what makes this city such a great place to visit without a plus one.
Why travel alone?
Solo travel is one of the fastest-growing tourism trends, with holidaymakers increasingly realising the perks of independent travel, and more travellers being seduced by the unlimited freedom of flying solo. From picking what sites you'd rather visit to choosing the perfect spot to stop for a bite, solo travellers find themselves completely free when it comes to making decisions. Nevertheless, for many it isn't a lonely experience but more of a personal challenge that allows them to focus on the experience of visiting somewhere new. It also allows you to be more spontaneous and sociable. The bohemian city of Prague offers ample opportunity for travellers to meet up and experience something new, while also providing endless opportunity to chop and change plans as your heart desires.
Take a walking tour of the city
With such potential in Prague, it can become slightly overwhelming for solo travellers from time to time. Keep things as simple as possible and consider joining a walking tour of the city with a local expert. Apart from being a fantastic opportunity to learn all about the city, walking tours are also a great way of meeting other travellers. Discover Prague offers a number of different tours including a 2.5 hour free walk known as the Prague Royal Walk. Organised six times a day and led by a friendly and knowledgeable guide, the walk will take eager explorers through several of the Old Town's prized attractions that include Charles Bridge, the Astronomical Clock, the Jewish Quarter, and St Nicholas Church amongst others.
Bond over beer
If you'd rather explore the town at your own pace, Prague offers several great ways to meet people;  beer tasting tours being one of them. Hosted by the likes of Viator Tours and Get your Guide, solo travellers in Prague are able to embark on a journey of exploration of the Czech Republic's favourite beverage. An expert will introduce guests to the world of Czech brewing and guide them through a tasting of around seven premium ales ranging from golden Pilsners to velvety Porters.
Download an app
Like any other large, cosmopolitan capital, almost anything in Prague may be found online. Team up with your smartphone and download a selection of helpful travel apps to guide you through the city. For sightseeing we recommend downloading the Czech Tourism's travel guide entitled Czech Republic Land of Stories, for taxis there's Uber and local company Liftago, whereas the Jízdní řády journey planner will assist while you map out your route, with the help of Google Maps if needs be.
Keep it safe
Known as one of the safest cities in Europe, Prague is definitely recommended for those interested in travelling alone. City crime rates are pretty low, but just like any major city, petty crimes such as theft may occur. We recommend taking extra care of your belongings during your travels, especially on public transport. The city is also relatively safe at night, however we do recommend travelling by tram or licensed taxi whenever necessary. These are easily available and recognisable by their yellow roof lamp that reads 'TAXI' in black.