KEEPING YOU SAFE: COVID-19
Based on the adjustment of the government measure according to § 69 par. i) and paragraph 2 of Act No. 258/2000 Coll., it is no longer necessary to use respirators and other respiratory protection (mouth / nose) in our operation from Monday, 14.3.2022.
As of 10th February 2022 the following takes effect based on the decision of the Supreme Court:
Accommodation for all (no vaccination certificates, no PCR/Antigen tests are needed)
Restaurants, bars and events for all (no vaccination certificates, no PCR/Antigen tests are needed), no limit of guests at a table
Spa/Wellness (no vaccination certificates, no PCR/Antigen tests are needed), no limit of guests in the Gym/Pool area
POSSIBILITY OF PCR AND ANTIGEN TESTING IN THE HOTEL
BEFORE YOUR STAY
Our health and safety measures apply from the very beginning of your journey with Panorama Hotel.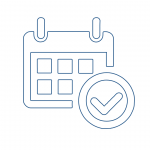 BOOKING
Wherever you find us, you will notice details of the latest measures being taken in each of our destinations.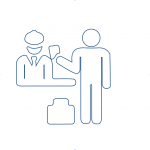 WHEN YOU GET HERE
 Protective screens, contactless payment and our staff members in protective equipment complete your arrival.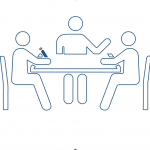 LOBBY AND PUBLIC AREAS
We pride ourselves on intuitive design, and safety measures are no different. Hand sanitiser and clear signage will be there exactly when you need it, and you can be assured of extra precautions taken around key high touch points, like elevator buttons.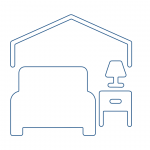 IN YOUR ROOM
We use specialized, healthcare grade cleaning equipment and viricidal disinfectants. Should an attendant visit, they will be wearing protective equipment.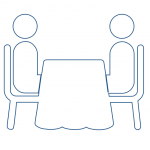 RESTAURANTS
Our bar and restaurant menus are now accessible via QR code where possible, but are no less sublime. Reduced capacity means more space for you, and where buffet is available it will be served to you. And you can always take away, upon request.
STAY IN TOUCH
After your visit, we will send you a survey where you can let us know how you found your stay. Sign up for emails  to stay up to date until you are ready to travel again.
TRAINING
Our teams are as well-versed in cleaning and safety standards as they are in perfect service and well-kept local secrets. They are undergoing frequent extra training, so as to remain as warm and erudite as ever, even while following protective protocols.
RECORD KEEPING
We are taking tracing very seriously, and will do the utmost to support tracking activity in all our destinations. This includes taking guest and visitor information as required by local health authorities.