A Historical Tour of Communism in Prague
14.10.2018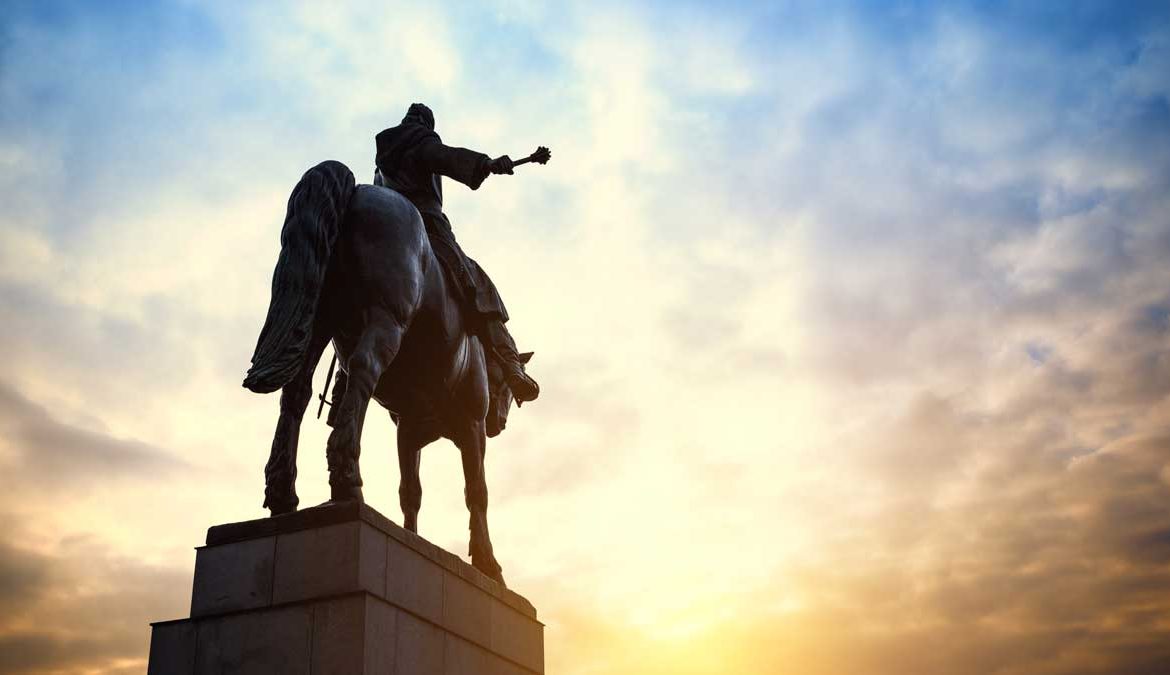 Communist Prague | National Memorial On Vitkov Hill © iStock/borchee
The Czech capital's cutting-edge art scene, bohemian ambience and world-class culinary portfolio prove that Prague is a thriving hub of culture and innovation. All traces of its tricky communist past have been scrubbed from the city since the Velvet Revolution stamped it out in 1989. However, faint and fascinating marks of its 41 years under socialist rule do still remain. Allow us to introduce you to the remnants of Prague's communist past.
Jan Žižka National Memorial
Towering over Prague's picturesque Žižkov district on the peak of Vítkov Hill, Jan Žižka National Monument has weathered a number of incarnations, all of which nod to Prague's chequered past. Constructed over a period of 10 years from 1928 to honour the Czechoslovak legionaries in World War I, specifically national hero Žižka, the edifice was later commandeered by the Communist party to promote its regime. In the 1950s, it housed the mausoleum of Klement Gottwald, the first president of Communist Czechoslovakia. While his remains have since joined a plethora of other late eminent politicians at Olšany Cemetery, the monument's history – and those views – make it a must-visit.
Wenceslas Square
The pulsing heart of Prague, Wenceslas Square combines olde-worlde architecture with the bustle of contemporary urban life. While there's little here to physically suggest it, the square has played frequent host to revolution. In 1968, Prague Spring protesters stormed the plaza during the Russian invasion, while 1989's Velvet Revolution witnessed hundreds of thousands of locals flock here once again. A bronze cross in front of the National Museum is the sole mark of Wenceslas Square's poignant emotional significance. The memorial honours students Jan Palach and Jan Zajíc who set themselves alight in 1969 in protest of the Soviet Union's invasion.
Liberation Statue
While most sculptures from Prague's communist era have long since been torn down, a tiny smattering remains. One such reminder is the Liberation Statue depicting two soldiers – one Czech, one Russian – embracing with a kiss. Marking Czechoslovakia's liberation by the Red Army in 1945, the sculpture stands in a park adjacent to the city's main train station – and is one of the first monuments that visitors arriving by train will see of the city.
Žižkov Television Tower
Prague's fairy-tale spires and ornate Gothic architecture are certainly a far cry from the classic Soviet Bloc aesthetic of boxy architecture painted grim shades of grey. However, a needling reminder of Czech's history behind the Iron Curtain is marked by the 216m spire of Žižkov Television Tower. Construction started in 1985 and the resulting edifice received much (censored) vitriol from resentful locals, but the tower's reputation has improved over the years. Six of its pods are open to visitors, offering spectacular views across the city.
Nuclear Bunker Exposition
Prague's eerie Nuclear Bunker Exposition is situated within a Cold War-era bunker, one of several constructed beneath the city. The largest, reserved for the general populace, is under Vítkov Hill. Within the gloomy confines of the vault's subterranean tunnels and equipment rooms, visitors can explore a variety of paraphernalia including gas masks, helmets, period newspapers and protective clothing.