From Jazz To Rock: A Tour Of Prague´s Live Music Scene
9.10.2019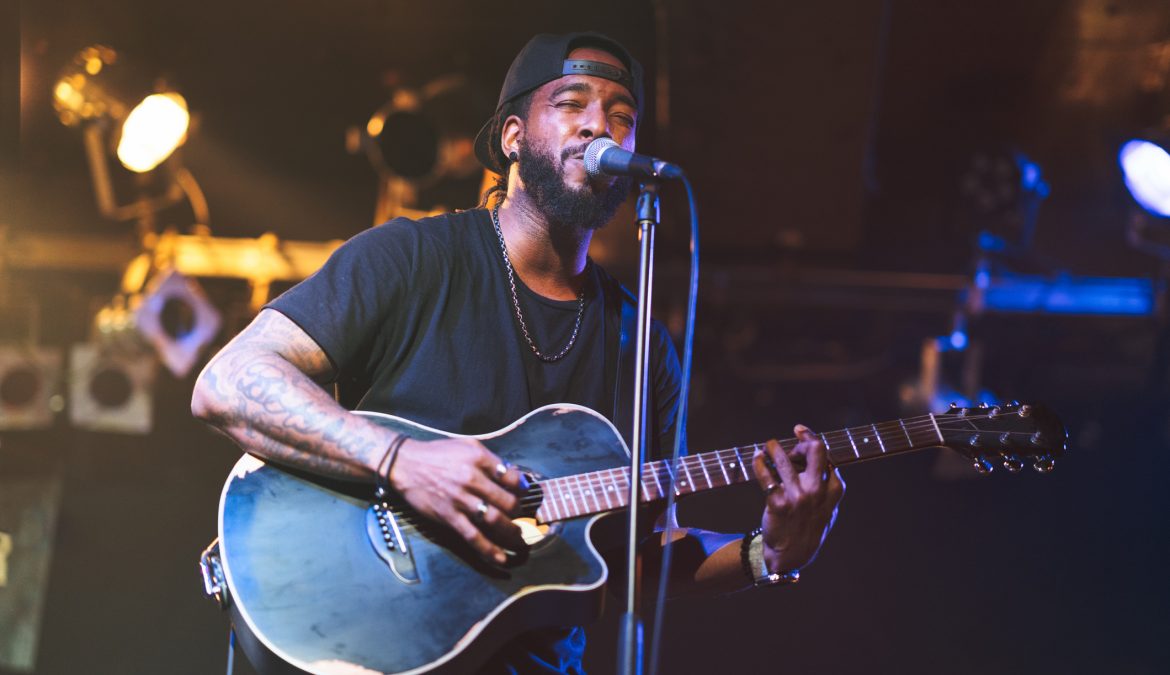 Singer and guitar player © recep-bg/iStock
There´s a saying that goes ´every Czech´s a musician´, and we´re inclined to believe it. From the high operatic form of the gilded State Opera, to the soulful basement beer cellars that ruminate jazz, the Prague live music scene has a rich and diverse heritage that very few European cities can compete with.
Opera enthusiasts willingly pledge their allegiance to the Prague live music scene, where the elaborate design of its music halls and theatres perfectly complements this elevated form. Built in 1888, the historic National Theatre has hosted big name opera singers such as Emil Pollert and Beno Blachut, while the majestic State Opera first opened as a Prague German stage with an unforgettable performance of Wagner´s Die Meistersinger von Nürnberg. The Estates Theatre is an equally distinguished venue and has hosted two world premieres of Mozart: Don Giovanni (1787) conducted by the man himself, and La Clemenza di Tito (1791).
Classical music receives equal reverence in the Czech capital, with recitals performed at eloquent venues around the city. Step beyond the medieval facade of the Church of our Lady Before Tyn and its soaring interiors are bound to impress. Stay for a classical concert and discover some seriously spectacular acoustics. It´s not the only sacred spot that puts on a good show. Most of Prague´s cathedrals double as classical music venues, including Prague Castle´s St George´s Basilica and St Nicholas Church. For a more formal introduction into Prague´s erudite live music scene, attend a recital in the gilded Rudolfinum, home to the Czech Philharmonic.
An essential highlight of Prague´s live music calendar is the International Jazz Festival. The oldest music festival in the Czech Republic and the largest Jazz festival in Europe, this marathon of music runs from February until October, and attracts phenomenal performers. Prague is also home to some of the oldest jazz clubs in Europe, including the legendary Reduta Jazz Club, established in 1957 and made famous when it hosted the 'Two Presidents' performance that witnessed Bill Clinton playing the saxophone alongside Vaclav Havel.
Stepping away from the dulcet murmurs of its speakeasies, Czechs also have a notorious fondness for the loud thrash of rock and metal. Their line-up of homegrown talent is fiercely cherished, with old-timers such as Plastic People of the Universe (apparently a favourite of Havel) paving the way for a consistent stream of developing local bands. Oh, and then there´s the major international headliners at the Colours of Ostrava, Rock for People and Matronome festivals, which answer the pleas of a dedicated fan base in the Czech republic.
Prague has established itself as a key node in the international electronica circuit, with a flock of music festivals rolling out across the year to bring in fans from across the Czech Republic and beyond. Let it Roll doles out heavy pumps of drum and bass twice a year, both accompanied by an extravaganza of fireworks and lasers, while Transmission represents the international trance music scene. Imagination festival bridges the gap, combining a great mix of electronic genres for a party that lasts well into the next morning.