Mezzo Restaurant
Breakfast are served in Mezzo restaurant.
Mezzo Restaurant serves both Czech and international cuisine to the highest standard, providing a culinary adventure right here in the hotel. The elegant, light-filled space offers dinner as well as a buffet breakfast, serving a wide range of dishes to suit every palate. In addition, guests can enjoy a more intimate experience in an elegant dining area, partitioned from the main restaurant. A selection of dishes from the á la carte menu is available here.
Opening hours
Breakfast on week days: 7 – 10am
Breakfast on weekends: 7 – 10:30am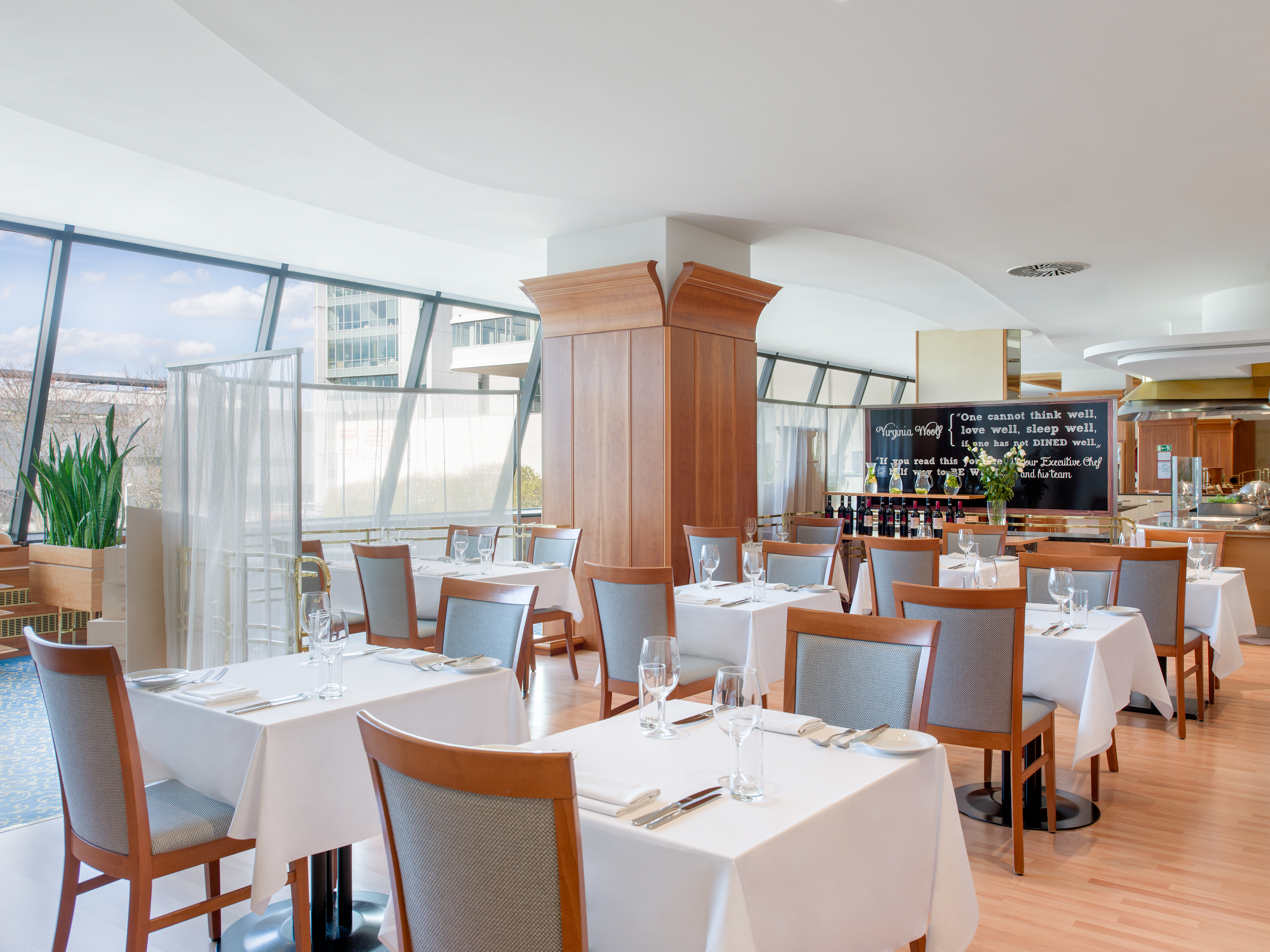 Panorama Café
For a light bite, casual business lunch or revitalising coffee break, there's nowhere better than Panorama Café. The airy space serves a wide range of snacks and meals from soups, salads, sandwiches up to stylish dishes throughout the day, so is perfect for a quick stop. In the summer months, guests can take advantage of the warm weather on the sunny Terrace Café – the perfect place to watch the world go by.
Opening hours
Daily from 10am – midnight
(last order is possible by 10:30pm)

Panorama Café is located on the ground floor in the lobby area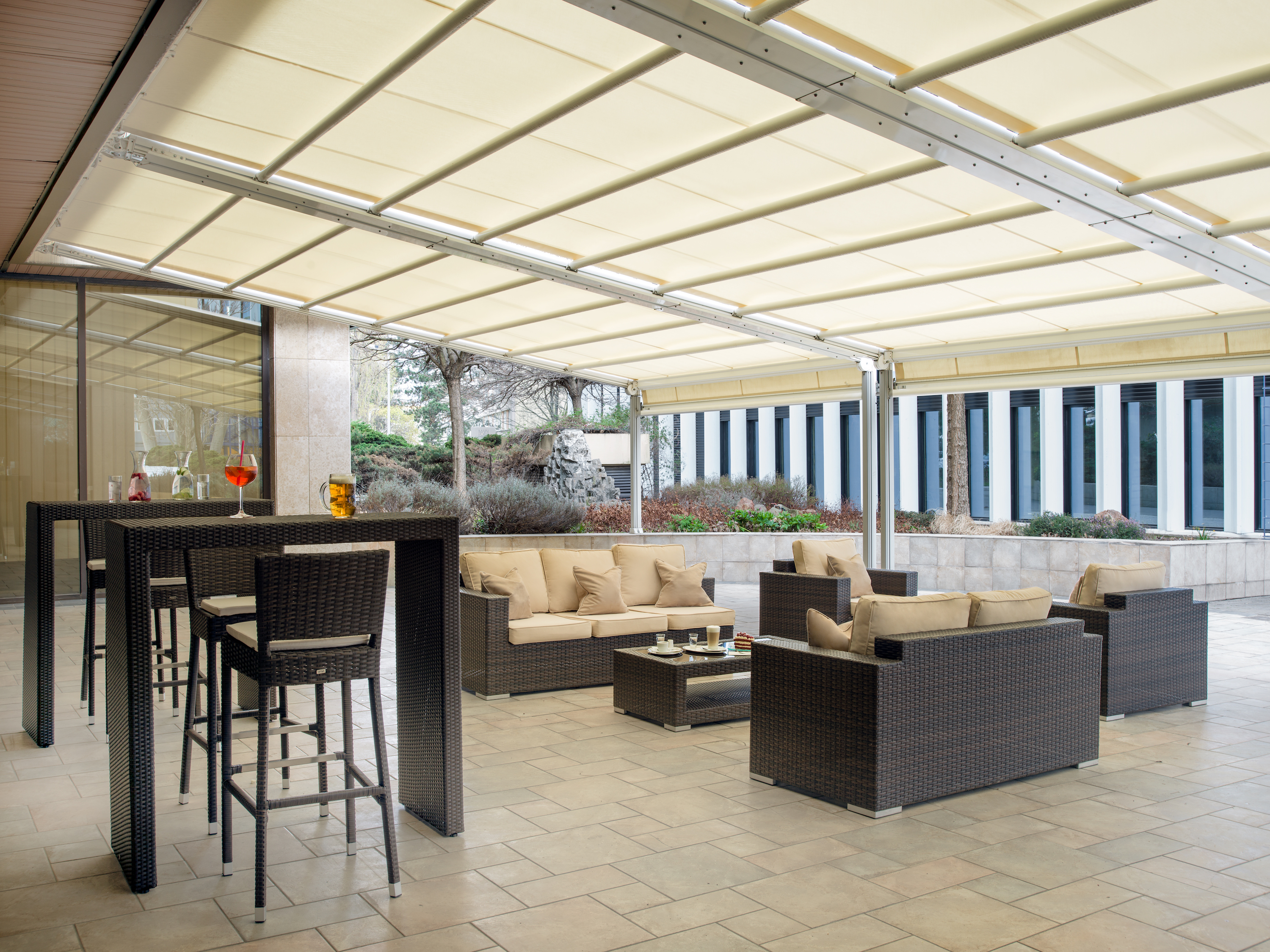 Daily Chef's Recommendation
Enjoy daily specials recommended by our team of highly-skilled chefs.
Two-course menu (starter and main course) for 425 CZK.
Three-course menu (starter, main course and dessert) for 525 CZK.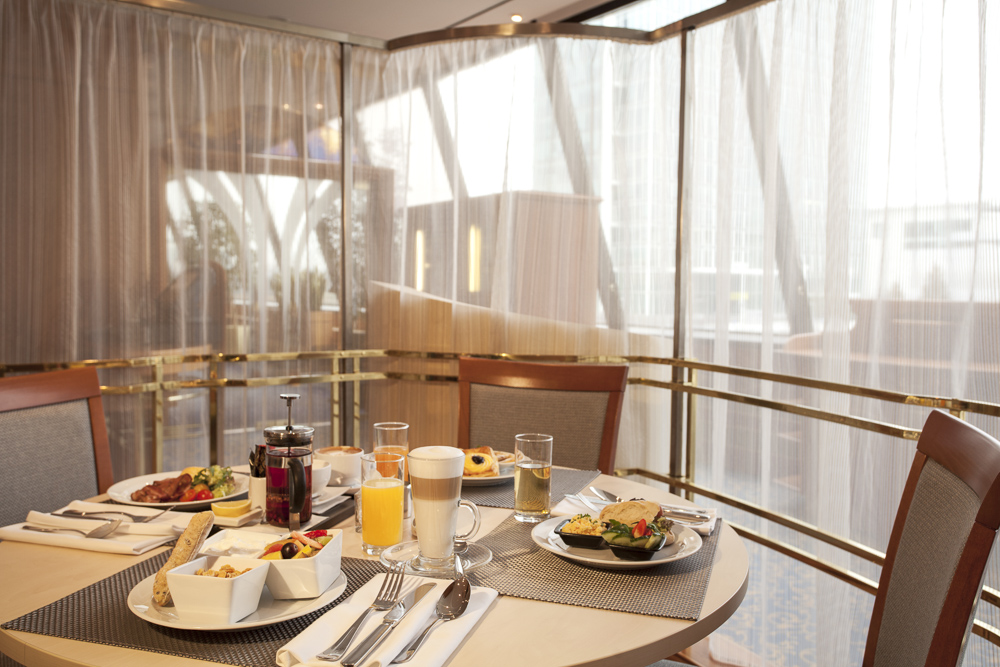 Late Breakfast
Make yourself a home with a traditional breakfast.
From 10 – 11am, we offer tea or coffee with one of the following:
Croissant with sweet spread or ham and cheese
Ham and cheese toasted sandwich
Pies/cakes (please ask for the daily offering)
Two pancakes with chocolate-walnut spread, maple syrup or honey with walnuts.
Price: 165 CZK
Cakes and Pies from our bakery
Recharge with our selection of cakes and pies – we offer tea or coffee with a slice of any cake for 165 CZK.