Summer in Prague
2.5.2017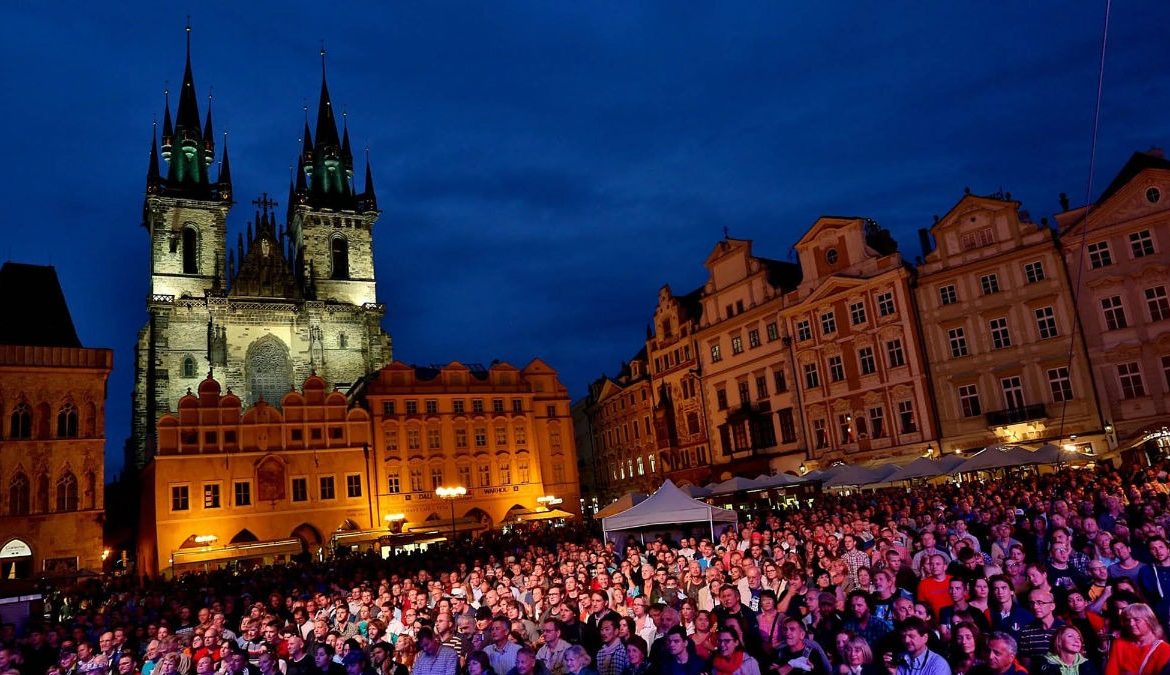 Photo: © Bohemia Jazz Fest
Though Prague is absolutely stunning during the winter, summer brings an added dash of magic that really breathes life ito this fantastic city. Expect a series of world-class music, dance and film festivals, as well as several public celebrations throughout the city that give visitors the opportunity to discover a new facet of hospitality and heritage. The city's events calendar is literally bursting with activities and there really is something for everyone happening this season; here are some of our top picks.
16 – 17 June 2017
If spending the day enjoying live bands and good food sound like your kind of thing then Pivo na Náplavce should definitely feature on your Prague to-do list. Located right by the riverbank, visitors will be able to browse the farmer's market, enjoy live music and sample classic local brews at one of Prague's best beer festivals.
21 June – 19 July 2017
Classical music aficionados unite! This year's edition of Prague Proms includes a varied programme of concerts and performances from some of the world's greatest musicians and singers. This year's highlight performances include Hollywood composer Danny Elfman, multi award-winning German singer Ute Lemper, and a tribute to the Czech Philharmonic's principal horn player, the late great Zdenek Tylsar.
27 – 39 June 2017
Now in its 28th edition, Tanec Praha, or Let's Dance, is one of the Czech Republic's most followed contemporary dance and theatre festivals at both a local and international level. This year's programme includes dance and theatre performances held across different locations in the capital, before moving on to other cities all across the country.
22 – 25 June 2017
Gear up for the largest open-air festival in Prague this summer! With multiple stages across the city, hosting local and international DJs, bands and singers, United Islands of Prague brings together a variety of musical performances to suit every taste.
2017 Dates TBA
Representing one of the longest-running events in Prague, the Summer Shakespeare Festival has been hosted annually since the early 90s and celebrates the Bard of Avon with a programme of Shakespearean productions held in castles and theatres across the city. If English literature is somewhat your thing, this year's calendar includes around 150 performances, so there's definitely something for all fans this year.
2017 Dates TBA
Hosted across some of the Czech Republic's most beautiful town squares, Bohemia Jazz Fest is a free jazz festival that brings together jazz enthusiasts from all around the world. The festival kicks off with a two-day programme hosted at Prague's Old Town Square on the 11th and 12th June before heading out to tour in other major cities. This year's performances include an eclectic mix of both local and international talent.
20-23 July 2017
Celebrating the country's folk heritage, Prague Folklore Days is the largest folk dance and music festival in central Europe. Visitors are encouraged to learn more about traditional folklore while enjoying cultural performances, colourful parades, and of course, a beer or two.